Orthodontic specialist for children and adults in Tallahassee
"My father, Dr. Daniel Barry, started this practice more than 20 years ago, and I am so grateful to be continuing his good work in our community. My patients are a never-ending source of excitement. It is especially rewarding to have the children of my father's former patients come in, as they are the second generation of Tallahassee families who trust our practice with their smiles." — Dr. Michael Barry
Dr. Michael Barry is an orthodontic specialist. He was raised in Tallahassee and attended North Florida Christian Elementary, Holy Comforter Middle School, and Lawton Chiles High School. He received his Doctorate of Medical Dentistry from the University of Florida in Gainesville. Dr. Barry earned his orthodontic specialty certificate at Tufts University in Boston. He has always planned on returning to serve his community after completing his training.
Continuing education is also vital to him. He completes continuing education classes every year. Dr. Barry has had additional training in orthodontics as well as in modern orthodontic techniques, including Invisalign®.
Professional Memberships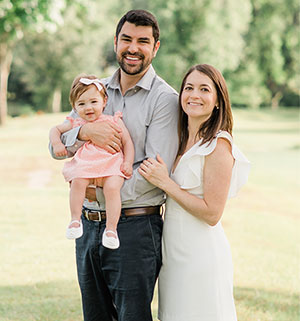 Outside the Office
In his free time, Dr. Barry enjoys going to the beach, hanging out with family and friends, playing soccer, relaxing with his wife Julia, and playing with their white Labrador, Lucy.